Welcome to IPGP's Marine Rock Repository web pages. This repository is located in Chambon La Forêt (France), at the site of the National Magnetic Observatory and located ~100 km South of Paris.
Here you will find information on all the samples curated in this repository, and that have been collected by IPGP teams during oceanographic cruises.
​All the samples in this rock repository have been registered with an International GeoSample Number (IGSN). They are thus visible in the SESAR database:
http://www.geosamples.org
.
Each cruise web page provides sample data, together with links to cruise information and the cruise report (when available)​. The sample data is provided as Excel tables with all the associated information and metadata (location, date, cruise, classification description, etc.), as submitted to IGSN.
Contact lithotheque@ipgp.fr
---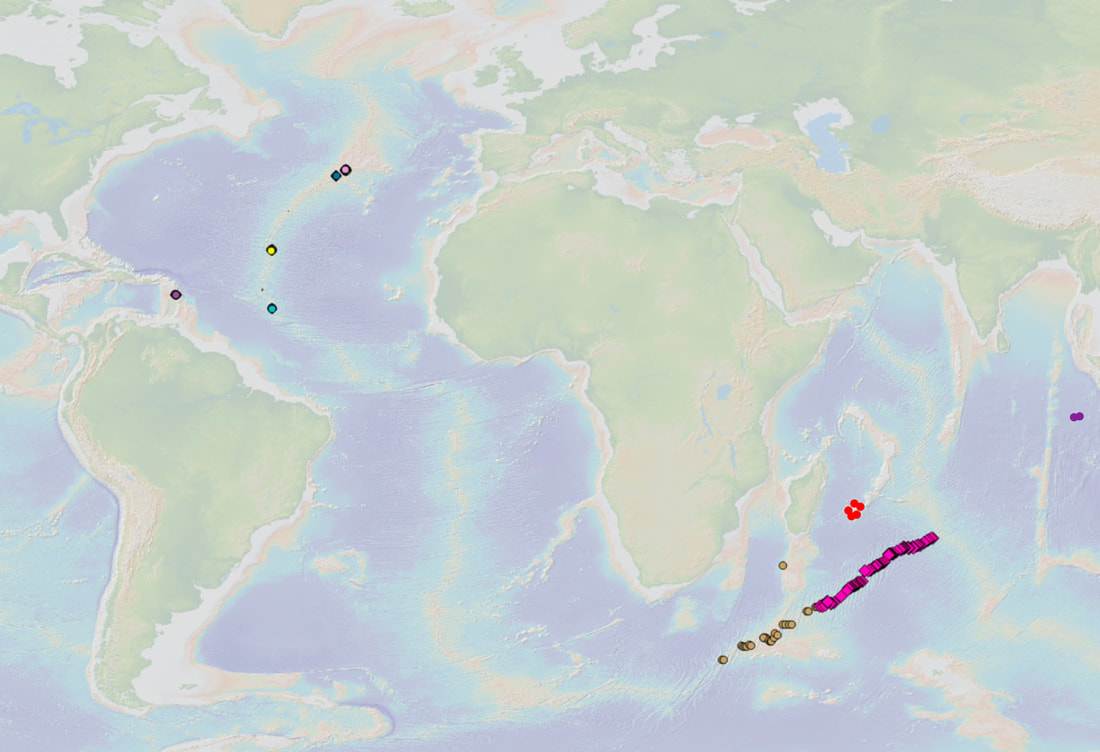 ---
These web pages are set by J. Escartín & C. Mével. Last modified September 2019.
The map in the banners is a portion of Marie Tharp's Physiographic Diagram of the North Atlantic.
<! div class="footer-wrap">
<!/div>
---